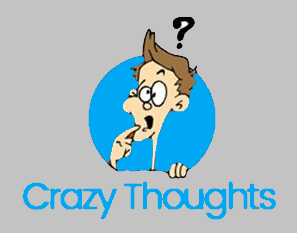 The best think about the good old days is that back then I wasn't old.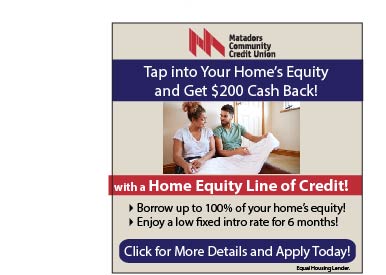 Quick takeaways:

Snag more leads with four innovative tactics.
Catch up on this year's hottest real estate marketing books.
See why TikTok should be part of your marketing strategy.
Homebuyers with cash offers are dominating available inventory.
By using captivating descriptions, you can sell high-end listings fast.

Read on for our coverage.
Four Creative Strategies to Score More Listings

It's no secret that the housing shortage has made it difficult to get more leads. Thankfully, there are still some creative ways to increase business that you may be surprised to learn. The first option is less of a secret and more of an underutilized resource; homebuilders. Try to establish strong relationships with a list of homebuilders to discover new build or renovation projects that may not be advertised on the MLS. Also, consider investors. Search the MLS for older "fixer-uppers" sold in the last two years; it may be just what the investors are looking to buy. Next, have you thought of extending a rent-back agreement? Potential sellers could be on standby given the current inventory crisis, not knowing this is an option. This strategy allows them to stay in their home temporarily while paying rent to the new owners and prevents the need for a contingency of sale. Finally, check out websites for FSBO listings. That's right, offering for-sale-by-owner assistance is more needed than you may think. Find those listings and provide your knowledge, showing how you can help them navigate the process.1
2021 Must-Read Books in Real Estate Marketing

With any hot real estate market, you'll see new realtors piling in to get a slice of the pie. To stand out from the crowd, try sharpening your marketing efforts. One handy tool for doing this is reading 365 Days of Social Media Posts for Real Estate Agents.
| With social media content ideas galore, it's the perfect book for agents who lack the time but know how valuable social media is. The next book on the must-read list is The 1-Page Marketing Plan. This book is an excellent read for agents who want to put together a quick and easy marketing plan, with nine steps on a single page. The last hot read on the list is YouTube for Real Estate Agents. The author educates agents on how to give their YouTube channel a facelift, highlighting that YouTube can be a standout social platform to grow an agent's business.2 | |
| --- | --- |
TikTok Emerging as a Popular Engagement Platform for Agents

The easy-to-use video creation app, TikTok, has significantly grown in popularity in recent years and has proven to be an effective branding and lead-generating tool for real estate agents. The app allows users to create various videos, from 15 to 60 seconds long, that feature informative advertising content, reaching a wide client and prospect base. TikTok will enable you to do short virtual tours, network with reputable real estate TikTok veterans and share your expertise. To ensure you have a significant presence on TikTok, be sure you thoroughly understand your audience's needs and be as creative and authentic as possible. And don't forget to share your content on other social platforms!3
Cash is King with Home Buyers Grabbing Over 50% of Inventory in Some Markets

In some regions of the country, cash buyers are scooping up more than half of the homes that are on the market. In fact, as of July 14, 30% of the homes purchased in the U.S. were paid for with cash ─ the largest share since 2014. A 5% increase since last year. The strong stock market and an increase in remote work have contributed to this trend. Homeowners in cities with higher home values and living costs can sell their homes and move to less expensive areas where they can often pay with cash. Buyers with all-cash offers improve their chances in a bidding war by 290%. However, nowadays, even all-cash offers must come in at list price or higher to successfully compete.4
Sell More Luxury Listings with Catchy Real Estate Descriptions

When marketing high-end homes, crafting copy that catches your audience's attention is crucial. First, give some thought to how you want to frame the property's story. Highlight the home's defining features, such as a guest house, wine cellar, or backyard oasis. Be sure to choose a compelling title for your listing, one that grabs your audience's attention by using unique adjectives such as "amazing," "gorgeous," or "outstanding." And don't forget to choose your words carefully to paint a picture of an upper-tier property. A thesaurus can help with this.

Additionally, use action-oriented phrases to add urgency to your listing, compelling buyers to act more quickly, such as "Once in a lifetime," or "Don't let this one get away," etc. Finally, have fun with your copy. It can catch the eye of prospects and help you sell more luxury homes!5
Santa Clarita mortgages lender American Family Funding can help you fulfill your dream of home ownership. A highly rated Santa Clarita mortgages lender, American Family Funding maintains a focus on community involvement and a commitment to giving back whenever possible. A friendly mortgage advisor will make the first time homebuyer experience an easy and stress-free experience — even with bad credit or a low down payment. The Santa Clarita home loan officers at American Family Funding also specialize in VA loans, reverse mortgages, refinancing and the STAR Loan Program.
American Family Funding Recent Articles:
Quick takeaways: Three ways to ensure a positive experience for first-time homebuyers. Google is making privacy changes to its Chrome…