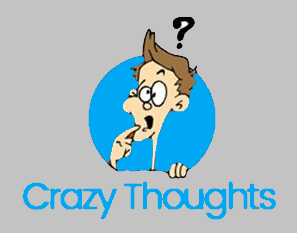 Why do we say hair when we mean lots of hair and hairs when we only mean a few?
Cinderella must have had some seriously weird feet if her shoe wouldn't fit anybody else in town.
Why do people scramble to the tops of tall buildings and give money in binoculars to observe things that are down on the ground.
When you go to sleep at 4 am, is it going to bed late or early?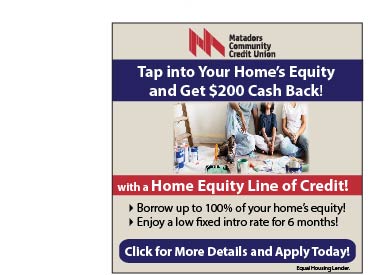 Click Here For More Information and Apply Today!
Quick takeaways:

Wow clients and watch your referrals roll in.
Supply chain issues create challenges for builders.
New tool features "eco-friendly" options for travelers and shoppers.
Create newsletters clients and prospects want to read.
NAR proposes MLS changes for 2022.

Read on for our coverage.
Deeper Relationships to Build Your Business

Your past clients know and trust you — but are they talking about you? Here are five ways to build relationships and get more referrals.

Share a meal
Invite one past client to lunch, coffee, or after-work drinks every week. Set aside work chatter for a more personal conversation about their family, passions, and future plans.

Acknowledge special moments
Who doesn't love to have their big life events recognized? Send a note to acknowledge special events or comment on their social media photos.

Make a "sweet" impression
Contribute to family gatherings and holidays with a dessert giveaway for past and current clients.

Skip the catering
Rally support for local small businesses with a food truck night in your office parking lot or neighborhood.

Lend a truck
Purchase a box truck for clients to use when they move so they can avoid the big expense of renting. Added bonus: The truck doubles as advertising for you.
Builders Scramble for Materials

As supply shortages drag on, builders and contractors search for new materials to get the job done. Critical supply chain issues and ongoing high housing demand have made obtaining everything from paneling and pipes to joists and joints difficult.
| Many builders are switching to alternative items and vendors, frequently paying more for necessary items. Increased costs and uncertainty about future product availability are also creating challenges for developers as they bid on future work. | |
| --- | --- |
Get Where You're Going and Save on Gas

Google Maps has introduced a new feature: the "eco-friendly routing tool." Now you can see the fastest and most fuel-efficient routes to your destination, allowing you to save money and the environment simultaneously.

The tool also provides eco-minded information for shoppers searching for flights, appliances, hotels, and even investments. Google's goal is to make it easier for individuals to find sustainable options.
Capture Readers' Attention with Your Newsletter

The key to an attention-grabbing newsletter? Put your readers' needs first. Here's how:

Make it visually interesting
Use a balanced mix of text and images to draw readers into your content. Incorporate your corporate colors throughout the piece to establish brand recognition. Don't fill up every inch of the page; white space helps highlight the most important details and draws readers through the newsletter.

Define your goals
What do you want your newsletter to accomplish? It could be anything from increasing website visits to showcasing new listings. Choose features that support your goals.

Be consistent with your design
Keep your layout, length, and style consistent from issue to issue. Not only will your readers know what to expect, but production will be easier for you.

Get personal
For e-newsletters, use personalization in the subject line and greeting. Stick to a conversational tone to give readers the feeling you're talking directly to them.

Inspire action
Let readers know what steps to take next with direct calls to action in your newsletter's subject line, headlines, and body.
NAR's Proposed Changes to MLS
The National Association of Realtors® (NAR) Advisor Board has proposed several changes to improve the transparency and functionality of its multiple listing services (MLS).
A few of the proposed items include:
Eliminating filters that show listings based on levels of compensation
Restricting MLS participants from advertising services as "free"
Adopting new best practices for disciplining MLS rules violators, sharing aggregated data, and developing annual MLS strategic plans
Creating a written plan for complying with the Real Estate Standards Organization's (RESO) Data Dictionary by July 2022
If approved by the NAR Board and MLS Issues and Policies Committee during the mid-November meeting, the changes would become effective Jan. 1, 2022.
Santa Clarita mortgages lender American Family Funding can help you fulfill your dream of home ownership. A highly rated Santa Clarita mortgages lender, American Family Funding maintains a focus on community involvement and a commitment to giving back whenever possible. A friendly mortgage advisor will make the first time homebuyer experience an easy and stress-free experience — even with bad credit or a low down payment. The Santa Clarita home loan officers at American Family Funding also specialize in VA loans, reverse mortgages, refinancing and the STAR Loan Program.
American Family Funding Recent Articles:
Quick takeaways: Three ways to ensure a positive experience for first-time homebuyers. Google is making privacy changes to its Chrome…